100% Financing on Virtually all Makes and Models
Don't let the weather outside make you miserable inside! Let us improve your heating and cooling systems today!
At Mullen we offer:
100% financing on virtually all makes and models
Special Low Rates for ENERGY STAR® labeled products
Special 0.00% financing for 6 months, and
Preferred Fixed Rate Monthly Payment Plans
To learn more about our Special Offers, call us at 724-537-7203.
Dollar Bank Loan Center
A variety of affordable and convenient financing options. Take advantage of these great benefits when you finance with Dollar Bank, —fast approvals, typically within 24 hours, little or no equity financing available and specific lending programs to fit your needs.

Apply today using the promo code below and one of the Dollar Bank Loan Center Experts will help assess your needs and find the financing option that's right for you!
Promo Code: 0021-3724

National Energy Improvement Fund (NEIF) for energy and resiliency home improvement financing.
NEIF helps homeowners improve their home's comfort, resiliency and efficiency with simple, trusted and transparent financing.

FirstEnergy Rebates for new equipment and maintenance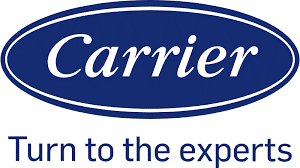 Carrier Cool Cash rebates for eligible equipment purchases are great ways to help reduce the overall expense of installing a heating and cooling system in your home.