100% Financing on Virtually all Makes and Models
Don't let the weather outside make you miserable inside! Let us improve your heating and cooling systems today!
At Mullen we offer:
100% financing on virtually all makes and models
Special Low Rates for ENERGY STAR® labeled products
Special 0.00% financing for 6 months, and
Preferred Fixed Rate Monthly Payment Plans
To learn more about our Special Offers, call us at 724-537-7203.
Dollar Bank Loan Center
Mullen Refrigeration Service, Inc. refers its customers to the following quality lender for their financing. Click
here
for more details and enter Promo Code 0021-3724

National Energy Improvement Fund (NEIF) for energy and resiliency home improvement financing.
NEIF helps homeowners improve their home's comfort, resiliency and efficiency with simple, trusted and transparent financing.

FirstEnergy Rebates for new equipment and maintenance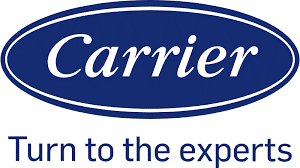 Carrier Cool Cash rebates for eligible equipment purchases are great ways to help reduce the overall expense of installing a heating and cooling system in your home.