24 hour / 365 Day Emergency Service
Over 60 Years Servicing Commercial Accounts
In 1959, Mullen Refrigeration was founded as a service specialist for local businesses and their heating and cooling needs.
Your HVAC system is essential to the smooth operation of your commercial facility. There's no extra time to deal with system malfunctions, and no extra funds in the budget to compensate for an inefficient system or costly repairs.
You need reliable, cost-effective, and consistent temperature control. Your employees need to be working in a safe and comfortable environment. When you take advantage of commercial HVAC services from Mullen Refrigeration Service, we provide you with the solutions to do just that.
Combining exceptional products with superior job performance, your installation, planned maintenance, and repair is handled with the prompt action and professionalism that minimizes inconvenience, disruption, and expense. You'll know that your heating, cooling, and air quality equipment is always operating at peak performance and protecting comfort, safety, and your budget.
We provide installation of rooftop units, chillers, package units, conventional split, and ductless split products for commercial clients.
When you choose Mullen, you're choosing one of the Pittsburgh area's most experienced commercial providers.
24 hour / 365 Day Emergency Service
Uniformed, NATE Certified Technicians
Energy Management systems
Our dedication to meeting the needs of the local business community is well known, and we honor all equipment manufacturers parts warranties.
To learn more about commercial heating and cooling services from Mullen, 
Call us today at 724-537-7203, or visit our Service Request page.
Planned Maintenance
Our most popular offering is our Planned Maintenance Program for commercial heating and cooling clients.   With planned maintenance through Mullen's, there is never a contract to sign.
Reduce energy costs
Reduce down time
Minimize or prevent costly breakdowns
Prolong equipment life
Our experience includes heating, cooling, and refrigeration service to restaurants and groceries, hotels, taverns, and ice cream parlors, commercial ice machines, and more. We know our hometown market and we serve it well. At Mullen, we have the people and the knowledge to keep your HVAC equipment operating at peak efficiency and we would like the opportunity to talk to you about a service and maintenance program you can count on.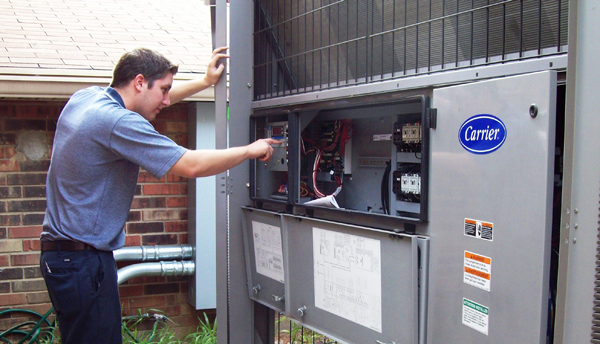 To learn more about commercial heating and cooling services from Mullen, Call us today at 724-537-7203 or use our easy to use forms!