Is the Air in Your Home Making You Sick?
Unfortunately, dirty air duct systems are a major source of indoor air pollution.
Over time, dust, dirt, debris, and other contaminants build up in your home's air duct system. Here are just a few of the things in your home's air ducts right now:
Mold, pet hair, pollen, and insects
Construction debris and chemical residue
Dust mites, tobacco smoke, and carpet fibers
Think of your air ducts as the lungs and respiratory system of your home. When they become contaminated and congested, professional air duct cleaning allows your home to breathe normally and efficiently.
Duct Cleaning Checklist
If you answer "yes" to any of the following questions, it's time your air ducts were checked by a professional.
Does anyone in the house have allergies, asthma, or other respiratory problems?
Does anyone in your family suffer from headaches, nasal congestion, or other sinus problems at night or in the morning?
Is there a smoker in the house?
 Do you have dogs, cats or other pets?
Do you notice "musty" or "stale" odors when the furnace or air conditioner runs?
Do you notice dust on your furniture shortly after cleaning?
Does it seem like there is not enough air flow coming from your vents?
Is your furnace equipped only with a standard throw away filter?
In addition to improving your family's health and comfort, other great reasons for having your air ducts cleaned include: extending the life and efficiency of your home furnace and/or central air, improved air flow, higher efficiency and lower utility costs, and the confidence of living in a more sanitary environment.
Air duct cleaning could be the healthiest investment you will ever make!
Indoor Air Quality
Your home is only as healthy as the air inside. Your family's comfort is about more than heating and cooling.
That's Mullen knows all about Indoor Air Quality. From humidifiers and air cleaners to UV light systems that reduce mold and germs, you owe it to yourself to clean up the air you breathe.
Call Mullen today at 724-537-7203, or visit our
Sales Request
page.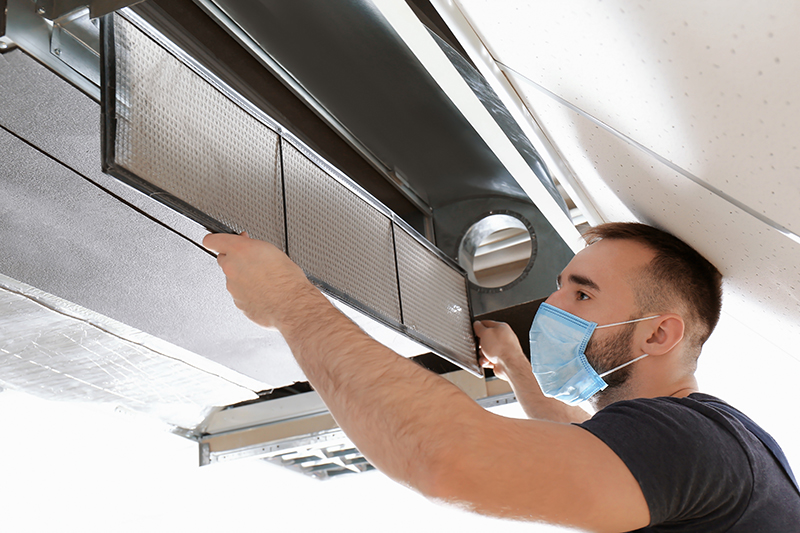 To learn more about commercial heating and cooling services from Mullen, Call us today at 724-537-7203 or use our easy to use forms!