Radiant Heat Systems
Most home heating systems, regardless of technology, do the same thing: they warm the air and circulate it throughout your home using ducts and vents.
Radiant heat is different. Radiant heat is embedded under the floor and evenly distributes low-temperature heat through the floor itself.
Many people find radiant heat more comfortable. Heated air naturally goes first to the ceiling. Radiant heat rises through the floor and into your furniture and fixtures (keeping your feet warm all winter long.)
Other types of radiant heat use hydronics, the term for steam and hot water radiators for example.
Carrier Residential Boilers
The best way to power your home's radiant heat is using a Carrier residential boiler.
At Mullen, we're your home heating specialists. Our factory trained technicians are ready to help you achieve the best values in heating and air conditioning for your home. We know your situation, budget, and goals are unique, and we're ready to recommend what's right for you and the comfort of your family.
Recommended Boilers
As a Carrier Factory Authorized Dealer, Mullen offers a wide range of furnaces, heat pumps, and boilers. The best of both worlds are yours when you pick Carrier's world class boilers and Mullen's community commitment to professional service after the sale.
Air Conditioning
Being comfortable year-round will make any house a wonderful home.
At Mullen, we're based in Latrobe, PA, and we know Pittsburgh weather.
That's why we sell the best in Carrier central air systems and air conditioners, the ones we use in our own homes.
Need air? Learn more on our
Air Conditioning
page.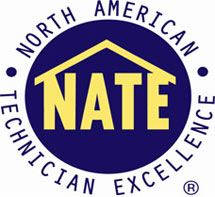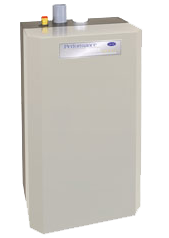 Best
Performance™ 96 Gas-Fired Boiler

96% AFUE
Modulating burner and high-efficiency stainless steel heat exchanger
Gas-fired Integrated boiler control
Stainless steel heat exchanger
Optional PVC pipe installation
Includes a 10 year factory parts warranty.
An optional 10 year factory labor warranty is available.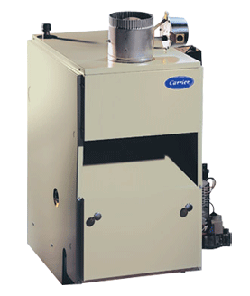 Good
Comfort™ 80 Gas-Fired Boiler BW2

Gas-fired hot water boiler
Certified for natural and propane gas
Small compact design
High efficiency boiler
AFUE's to 81.6%
 Stainless/Titanium Alloy burners for quiet operation and Improved efficiency
 Fiberglass insulated casing provides maximum economy
Integral draft system simplifies installation
Electronic Ignition, automatic gas valve for quiet operation
Includes a 10 year factory parts warranty.
An optional 10 year factory labor warranty is available.
To learn more about commercial heating and cooling services from Mullen, Call us today at 724-537-7203 or use our easy to use forms!