Customized, Whole House Comfort
If you have a bedroom that's too hot, a family room that's too cool, and playroom that is always one or the other, a customized zoning system is the answer for you. When it comes to heating and cooling your home, zoning systems offer the highest level of comfort and control year round.
Zoning systems control the temperature in your home by creating separate zones to maximize comfort and system efficiency.
In each area of your home, your zone becomes your comfort zone.
Heating and cooling are individually controlled by zone, resulting in enhanced temperature control and economical system performance.
At Mullen, we offer Carrier's world famous zone heating and cooling. With a Carrier zoning system, you can maximize your family's comfort, year round.
Zoning Saves Energy
Like many home improvements, installing a Zoning System is an investment in future energy savings. Gaining individualized heating and cooling control, zone by zone, means you can heat and cool only the rooms desired, conserving energy (and energy costs) throughout the year.
The savings is substantial. A properly installed zoning system using programmable thermostats can achieve energy savings of 30% to 40%, ranking zoning among the most reliable forms of achieving both increased comfort and significant savings in a single home improvement investment.
Financing and Special Offers
At Mullen, we offer 100% financing and Special Low Rates for ENERGYSTAR® systems, with monthly payment plans and a low monthly payment.
Learn more on our 
Special Offers
 page.
Consumer Tips
From trouble shooting tips to tax rebates, you can save time and money as an educated consumer.
Learn more on our
Consumer Tips
page.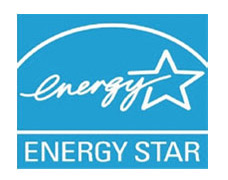 To learn more about commercial heating and cooling services from Mullen, Call us today at 724-537-7203 or use our easy to use forms!